I had the privilege to again make the drive to a beautiful suburb of Philly to take photos of little Emi. Her mom and dad happened to be the DJs (and close friends) of one of my past couples: Sarah & Josh. I knew I'd like Joe and Mayu when they played Tedashii, and Lecrae at Sarah & Josh's wedding  and got even more excited when we started yapping about his Hackintosh and motorcycles. Suffice to say, we even had a chance to take some photos…. here are some of my favorites:
Speaking of motorcycles: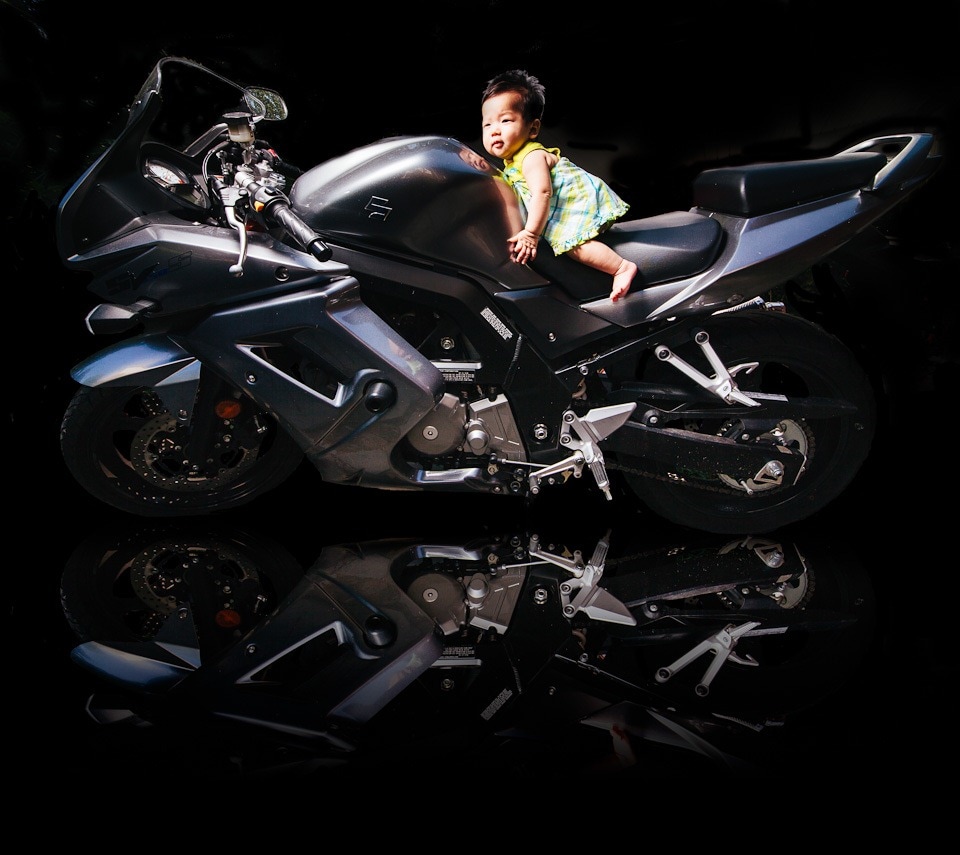 More photos from the session are here in the gallery. Thanks for looking!